Glass Balustrades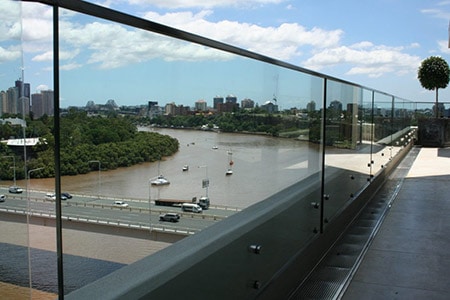 With over 15 years in the glass industry Clearly Glass are market leaders in the supply and installation of glass balustrading products. Our modern, quality product ensures both safety and visual appeal and will add value to any home. We provide balustrading to balconies, decking, stair cases, patios, voids and any area you require. Our individually made-to-measure balustrading is unique and built to suit your requirements exactly. Using approved and trusted glass complying to Australian standards only and with a choice of cap and hand rail profiles you can be comfortable that our product is the best.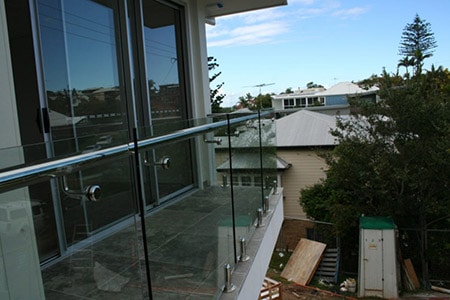 The team at Clearly Glass are always striving to provide the best possible solution and the most attractive option. There is nothing as smart as frameless glass. It is beautiful in itself, however it just adds to the smartness of the materials used around it. Glass never overpowers other building material choices or decorator items. It just compliments the surrounds. Safety is always a priority, and we only ever use approved and trusted glass complying to Australian standards and the very latest in design and compliance in our various fixing methods. These can be stand offs, mini-clamps, flush or whatever you desire.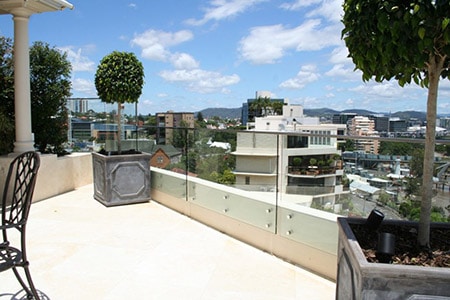 Because all our products are made to measure we design and install to suit you and your requirements. We do not fit you into our size and design of pre-cut and pre-drilled and pre-toughened glass. This just ignores the design process and ultimately is second best and always a compromise, that in the end falls short. Our installation team is meticulous in their workmanship and our tradesmen always strive for perfection. We are not happy until you are happy. We take great pride in our work and believe our reputation is our most valuable asset.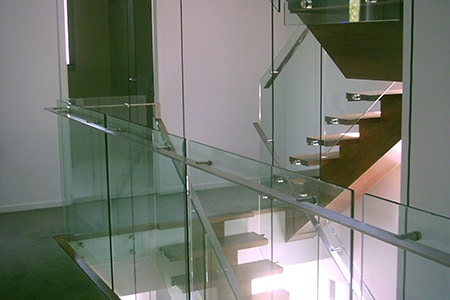 Our Brisbane based team is ready to help you on your next project.
Please call us if we can be of any help on (07) 3392 7300 or contact Clearly Glass Systems today for a free measure and quote.
Gallery