Glass Pool Fences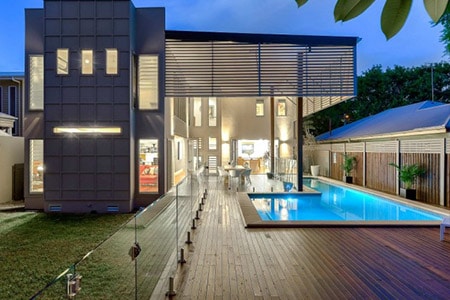 Engineered and designed to withstand the elements, the Clearly Glass pool fence system is made from 12mm approved and trusted glass complying to Australian standards and is custom made to suit your needs.
Our mini glass clamps are made from a choice of high quality stainless steel and electro polished to minimise traditional environmental staining or powder coated low maintenance aluminium.
Glass feature options are available to help you create your own special effect. Italian designed and made with an enviable stamp of quality second to none. Fully adjustable speed control makes it safe protection to your pool environment.
The glass is 12mm approved and trusted glass complying to Australian standards in clear, textured or tinted options.
Hinges are available in 3 closing methods
Spring tensioned stainless steel adjustable side mounted gate hinges in 316 marine grade stainless steel.
Side mount Hydraulic controlled soft close hinges, a unique, stylish and mechanically practical side mounted hinge manufactured from high quality components.
In ground hydraulic control is a concealed in ground hydraulic floor spring, gate closing system, fully speed adjustable and comes with top and bottom gate patch fittings for total safe, effective operation.
The Latch mechanism is Magnetic 'finger pull' in stainless steel or satin chrome on brass.
Clearly Glass use various methods of fixing. Our very popular min-clamp is in stainless steel in Hi polish easy clean finish with either in ground or surface mount functions.
There is also the stunning side fix methods in either a stainless steel side mount clamp or stainless stand off anchors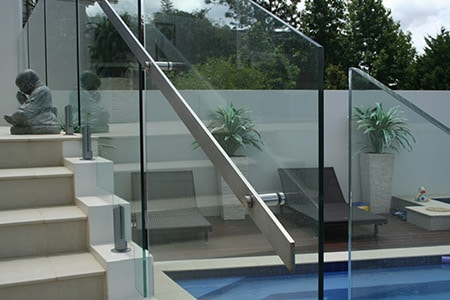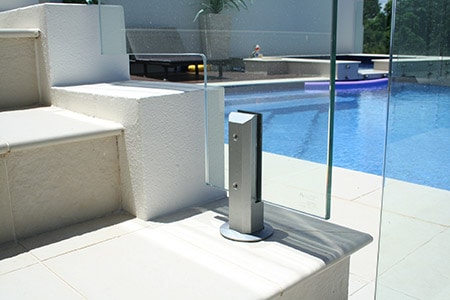 Typical installations
Pre-cast concrete slab
Concrete Channel Installation – the design required for new situations where the fence is to be installed into a prepared structural paving slab. The main contractor should ensure that the footing is designed to suit each independent situation.
Surface mount mini clamps – The mini post is for uses where clearance is required under the glass for drainage or cleaning. May be adapted for both timber and new or existing paving.
Side fixing stand off anchor or clamp -Stand off pin is suitable for fixing to the edge of pool shells, stairwells or balconies where the space is limited or top fixing is not possible. Utilised when a complete frameless look is desired and the impactive visual of glass growing out of the ground.
Preparation required
All fencing and balustrade installations rely on independently engineered sound structural support to be provided by the main contractor. The dimensions and details shown above may vary depending on construction elements and should be used a s a guide only.
Pool Fences Gallery